A.R.C. Laser
A Step in the Right Direction
Have a question? Contact us: 1800-654-0246


The WOLF Laser series is a revolutionary device, able to generate high power levels from a portable lightweight design.
It is the most versatile dermatology and phlebology laser currently available on the market, and outperforms much larger laser units with it's incredible 18 Watt continuous power. The WOLF Laser is 100% designed and manufactured in Germany by A.R.C. Laser – world leader in medical lasers for over 20 years.
The most powerful laser for its size!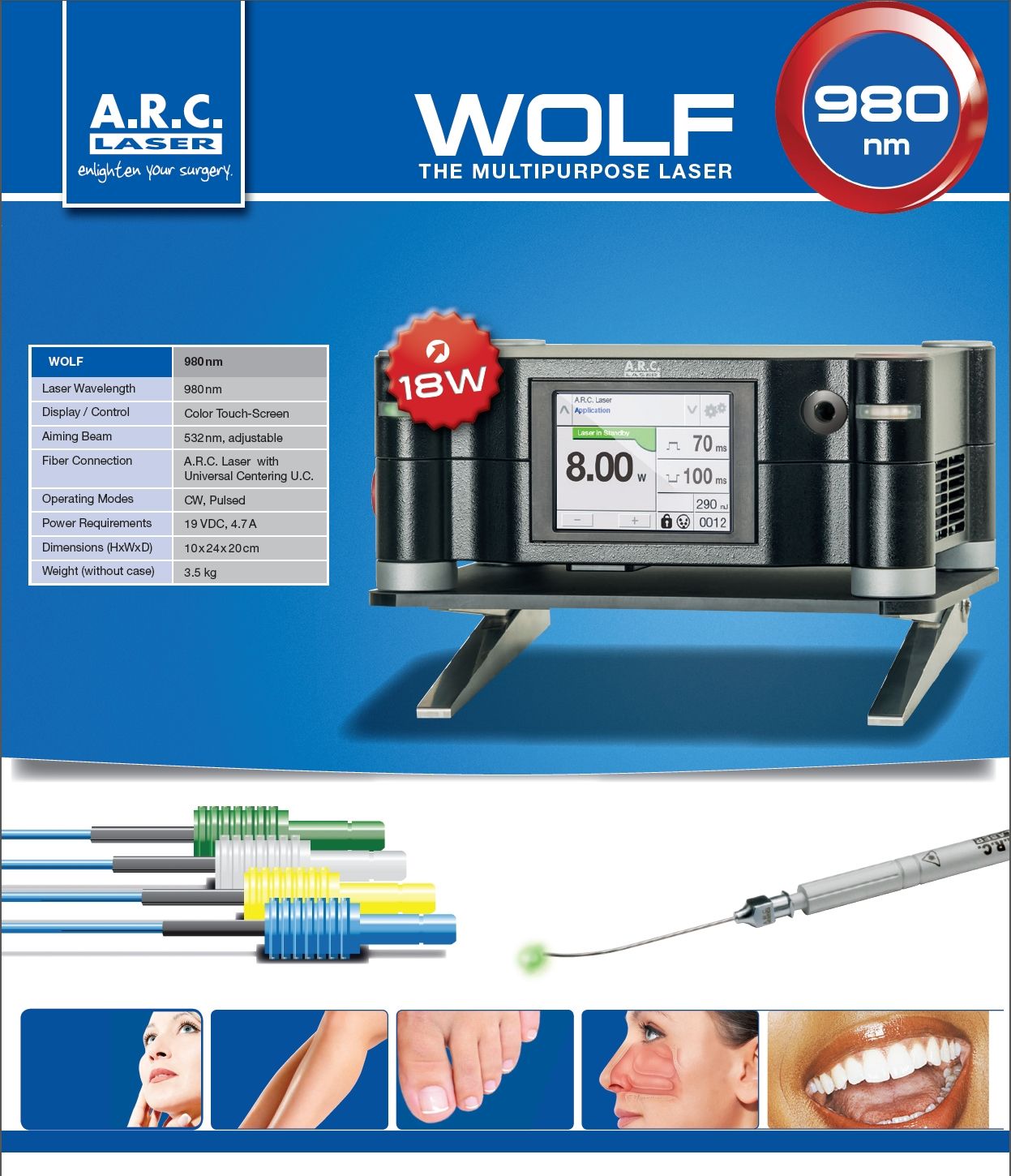 The intended use of the WOLF Laser series is for the incision, excision, ablation, vaporization or coagulation of soft tissue, using contact and non contact methods, in the surgical specialties of: Dermatology, Podiatry, ENT, Dentistry, Oral surgery, Neurosurgery, Gynecology and Phlebology.
** Lipolysis indication is not licensed in Canada **

THE IDEAL LASER FOR ENDOVENOUS TREATMENT.
The Wolf 1470 diode laser offers the ideal wavelength with superior performance for ablation of affected veins. In contrast to previous generations of laser therapy with deep tissue penetration, the 1470 nm wavelength is highly absorbed by water in tissue. As a result heat generation is highly localized and application is safe and precise.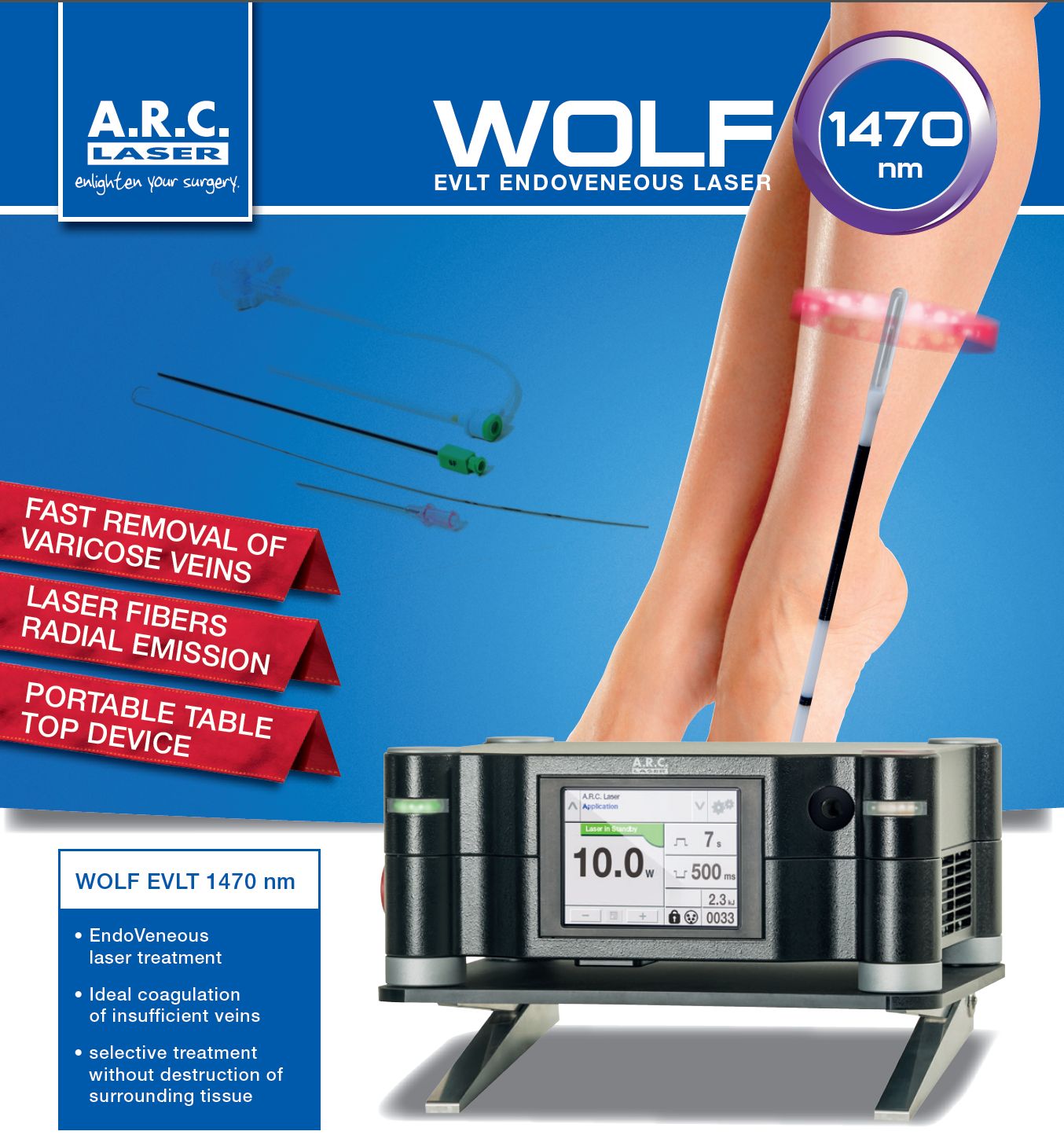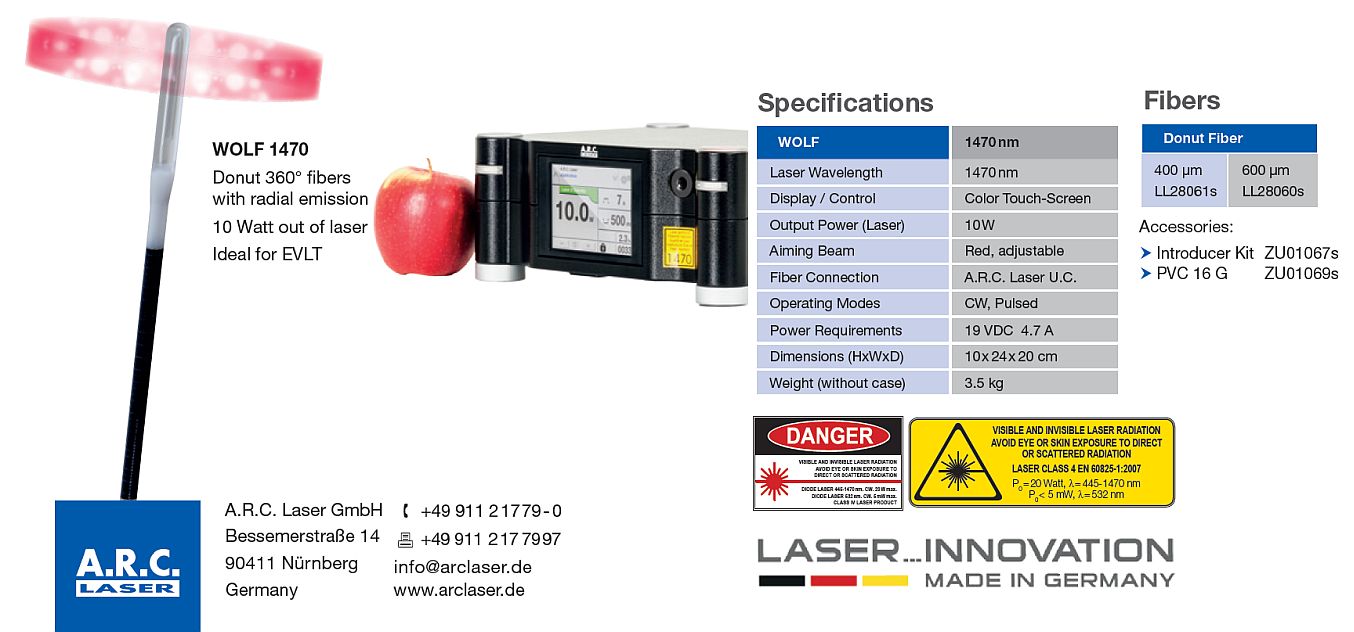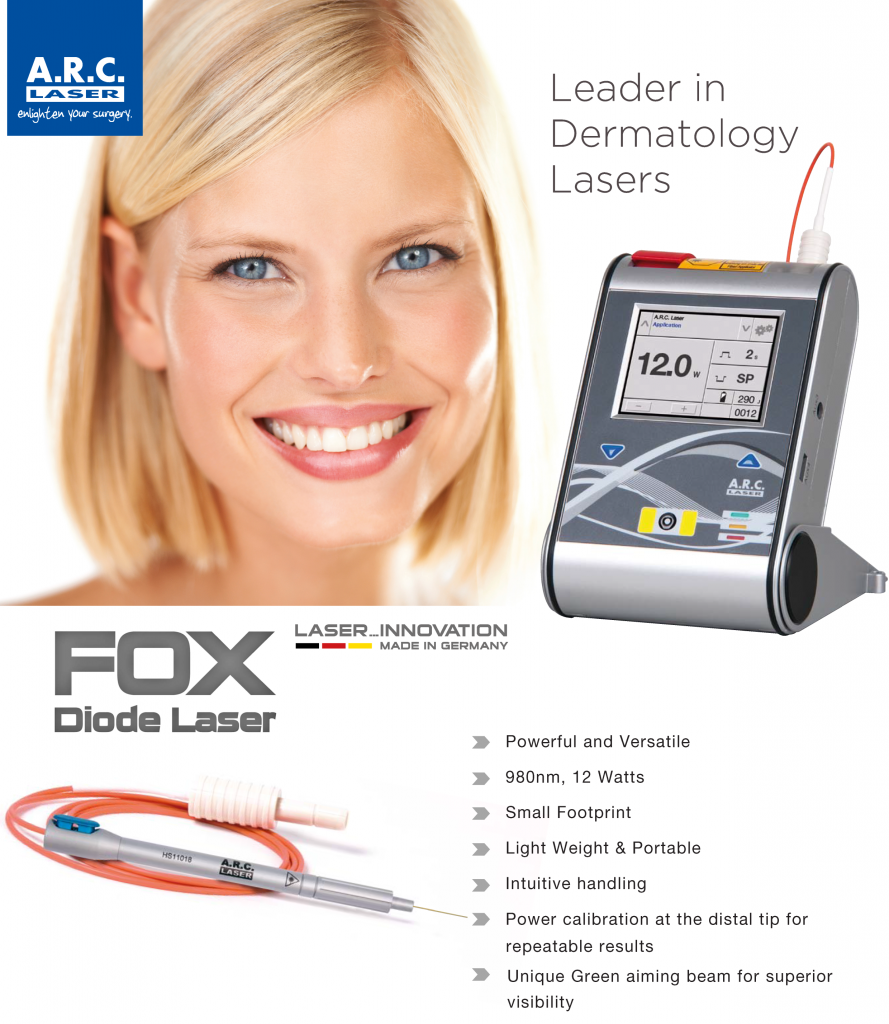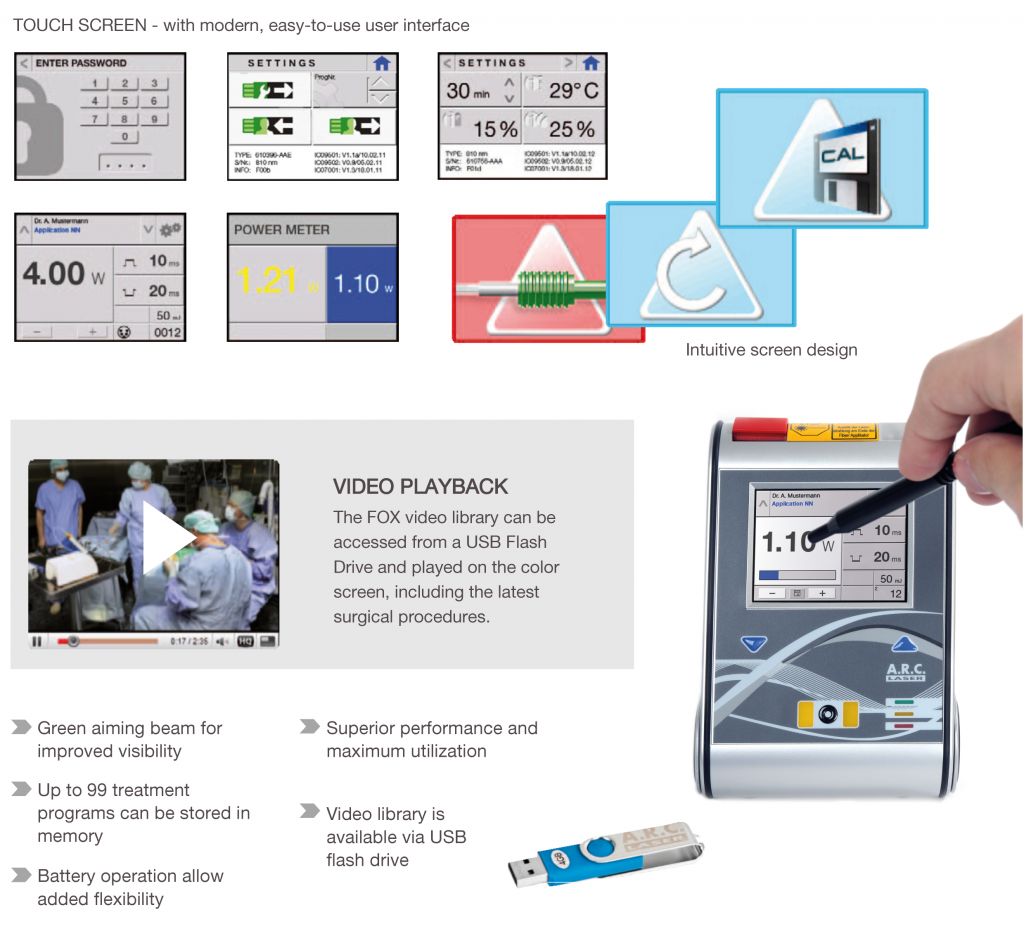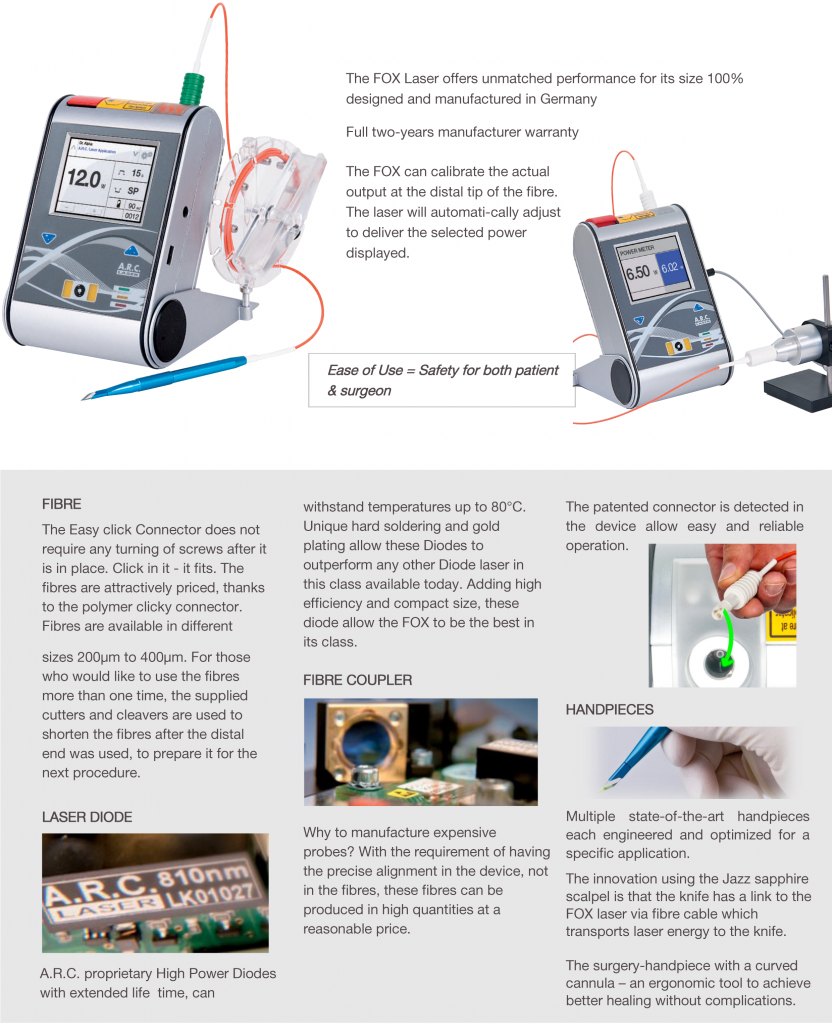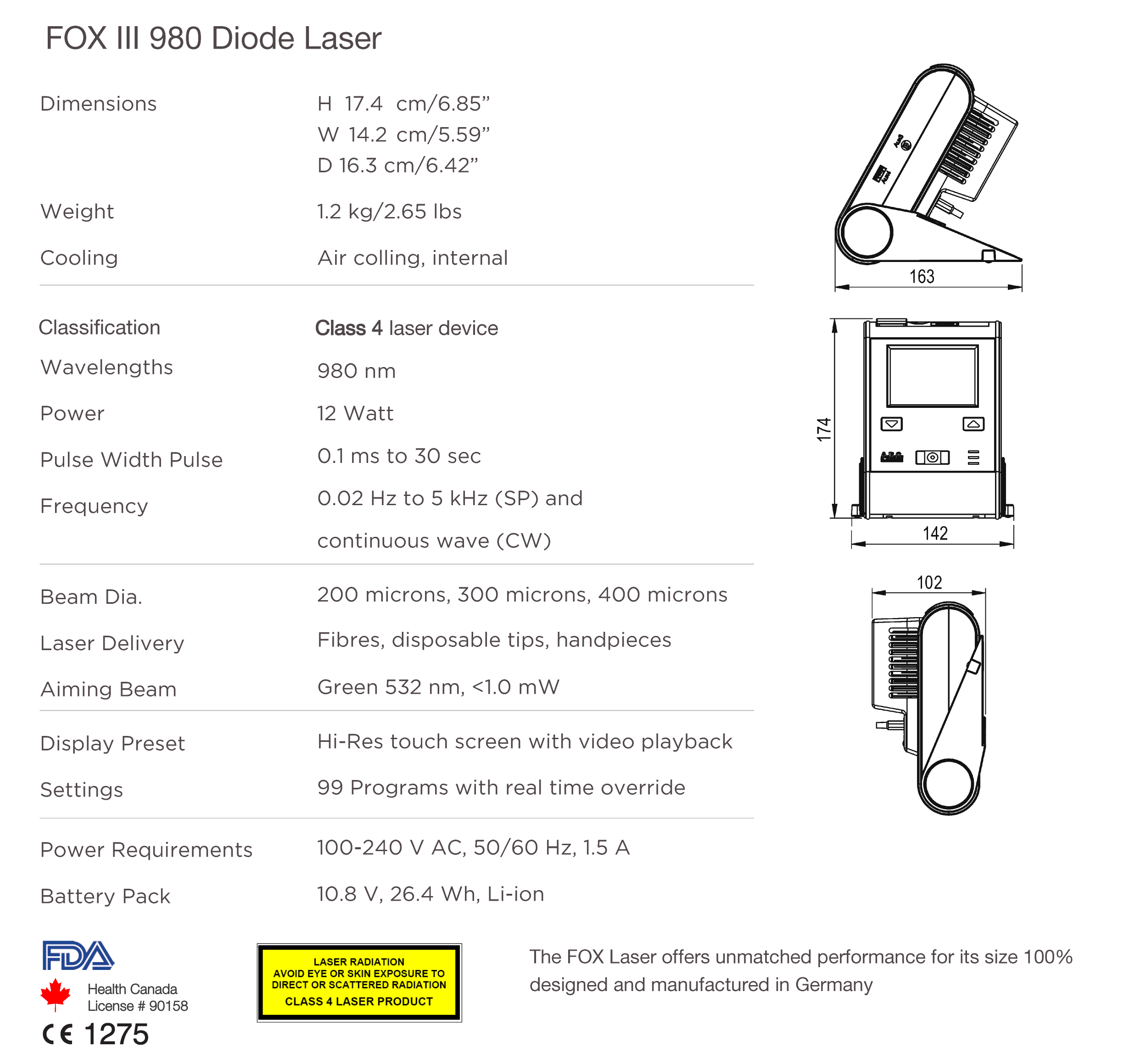 Have a question? Contact us: 1800.654.0246
BritaMed Inc. is an importer and distributor of leading medical devices, aimed for physicians, health care professionals and health care facilities. Located at the heart of Vancouver, British Columbia, Britamed is 100% Canadian owned and operated company, licensed and regulated by Health Canada.