Admedus is a global healthcare company that develops, commercializes and distributes next generation medical technologies and devices.  Admedus Tissue Engineering division is using a proprietary ADAPT® engineering process to generate regenerative tissue bio-scaffolds that is used in soft tissue repairs. Admedus are also focused on the expansion of its lead regenerative tissue product CardioCel®.
Have a question? Contact us: 1800-654-0246

ADAPT® Tissue Engineering Process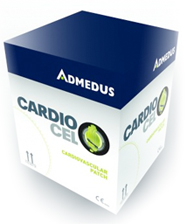 Tissue bio-implants developed using the ADAPT® tissue engineering process more closely mimic the characteristics of normal human tissue. This promotes a more tolerant immune response with improved tissue ingrowth. Tissue exposed to the ADAPT® process has been shown to have significantly improved functionality and longer term durability of the resulting bio-implant. With the potential for a product lifespan free from calcification, clinicians can potentially intervene across a broader age spectrum and provide their patients with a solution for life.
CardioCel®, a cardiovascular scaffold, is the first of a suite of implantable tissues generated by ADAPT® that offer medical professionals a potential improvement over the products they currently use.
Surgeons at medical centres throughout Europe, the US, Canada, Australia, and Asia are using CardioCel® to treat heart defects.
Click here for more information on the science behind ADAPT®